François Marcou has selected Avignon, the capital of the Côtes du Rhône wines, to open his wine touring firm. With over 25 years experience in hotelkeeping, restaurants and wine, he has developed total expertise to delight his wine-loving clientele.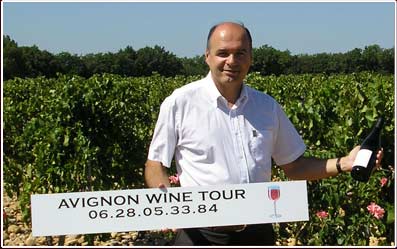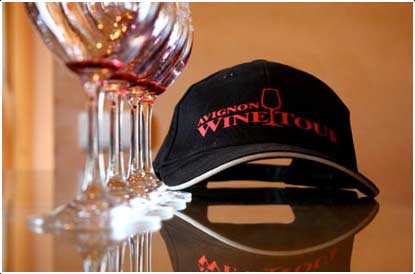 For wine-lovers and connoisseurs, discover the 7 different wine circuits designed specially for you. Enjoy the relaxed pleasure of the services of your driver, guide and interpreter through the vineyards in the beautiful Rhône Valley. An unforgettable visit through the vineyards, Trust me, I'm French!
SOME COMMENTS ABOUT AVIGNON WINE TOUR :
I spend 15 days , in Europe , If I had to keep in mind one day , it will be the day with you . Caroline ( New-York). I learned in one day , more than those last twenty years , about wine , with you . John ( Seattle ). It's the fourth wine-tour company I used , all over the world , I put you in position number one . David ( San Francisco ).



See our video